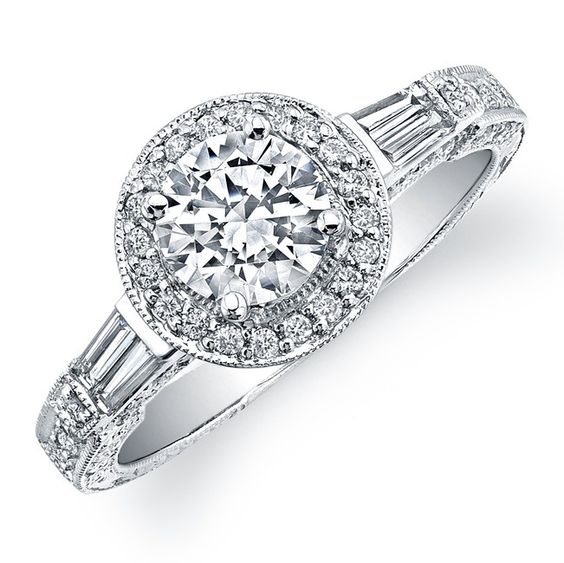 23 May

Top 4 Reasons People Opt for Diamond Wedding Rings

There are several materials that a wedding ring can be made of. These include gold, white gold, titanium, silver, sapphire, pearl, ruby, crystal, gemstone, and many more. But of the many things that a wedding band can be made of, diamonds are some of the most, if not the most, coveted.

Ever wonder why that diamond wedding rings are so in-demand by many couples around the world?

1. Special people only deserve the best. You want your wife-to-be to be the happiest on the day of your wedding. What better way to make sure she'll be a beaming bride on your special day than to show your undying love and devotion through a diamond band.

Diamonds are some of the most expensive things on the planet, and if your fiancée will have one on her finger, she'll definitely feel important and loved. After all, it's not every day that a woman is gifted such a precious gift. Well, unless you're the richest man alive.

2. A celebration of love.Again, there's no better way to profess your unconditional love and loyalty to a woman than to exchange vows with diamond wedding rings from Diamond Plaza Florida, Florida. Your wedding is such a momentous event and having such a precious stone to celebrate it with can be one of the best things in the world.

3. A proof of a woman's sophistication. Diamonds are a status symbol. So by choosing diamond wedding rings, your woman will look more stylish, classy, and sophisticated. Also, by choosing this precious stone over other options, you're showing people that you're marrying an elegant woman with such impeccable taste.

4. A good investment.Even if you don't intend to sell your diamond weddings from Diamond Plaza Florida, Florida in the future, it's still a sound investment because it can become your family's heirloom, which can be handed down to your descendants for generations to come.

A few years from now, your son will ask his woman to marry him. By buying a diamond wedding band today, your son will be able to present the love of his life the best engagement gift.

When you buy diamond wedding rings or engagement rings, make sure you only buy from a trusted jeweler. If you're in the Fort Lauderdale area in Florida, you should check out Diamond Plaza Florida, Florida. They have diamond specialists who can help you find the best pair of wedding bands for the most important day in your life.