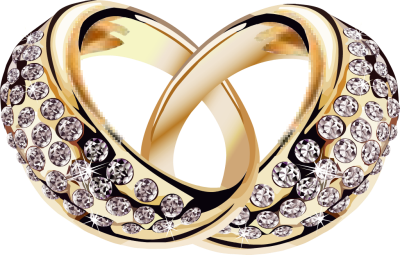 23 May

Wedding Rings- What It Means to Couples

When it comes to wedding preparations, one of the first things a couple will plan for is the wedding ring. Just like the dress and the kind of ceremony that will be hosted, rings are critical to wedding preparations, and investments that can define the ceremony and engagement.

But what does it mean to have a ring on the finger, and why is it that many couples strive to find the best rings for their special occasions? If one takes a quick look at secular history, it will be discovered that the use of rings trace back to ancient pagan Romans who were the ones to initiate the use of these jewelry pieces.

During those times, the ring was fitted on the third finger of the person's left hand because of the belief that there's a vein here that is connected to the person's heart. While this is considered as a superstitious belief, still modern couples follow this idea of ring placement.

In fact when you visit some of the leading wedding ring shops in Florida, you'll discover that couples test their rings on this finger.Shape represents eternity, endless love for couples Even the shape of wedding rings have reasons and symbolism too.

In the religious context, the roundness of the wedding rings symbolize eternity, and this is in fact a manifestation of endless love for the couple. And because the rings are in a loop, this only means that couples re bonded in marriage until the end of their lives.

Today, different couples have different ideas and thoughts on the meaning of wedding rings to their lives. For most, the original meaning and intention of wedding rings remain the same. When one wears the wedding ring, it is a symbolism of commitment to love and commitment.

And for some modern couples, wedding rings take on a more modern meaning, one that enhance the way they look and feel. Modern weddings like the ones available at Diamond Plaza Florida, Florida are no longer just simple round bands made from silver or diamond.

Today, the modern wedding rings are made using different designs and styles to meet the changing demands for couples. Classy rings are being designed with accents, and some feature different cuts of stones. Whatever type of wedding ring is chosen at the Diamond Plaza Florida, Florida, couples must not lose sight of its true meaning.