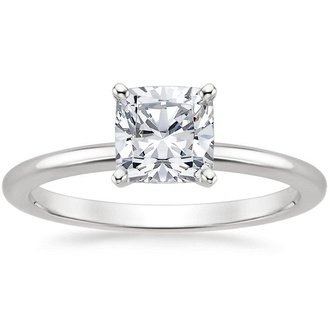 23 May

Looking for the Perfect Engagement Ring?

What's the best way for a man to profess his love for a woman? Well, he better put a ring on it soon! Mind you, it shouldn't just any ring – it should be a diamond wedding ring that will make a woman proudly hold up her ring finger every time some asks her whether she's married or not. So how do you and your future wife choose the perfect wedding band? Consider your finances.

When setting your wedding budget, make certain to incorporate wedding bands. Seeing as you'll be wearing your diamond wedding rings for the rest of your lives, it would be ideal to spend a bit more for it than the jewelry you regularly wear. Shop together. In the middle of your wedding plans, you should take some time to choose and buy your diamond wedding bands together.

Visit at least two gem specialists so you see diverse styles and assortment before settling on an official choice. But to save time, you should check out Diamond Plaza Florida, Florida. They are a trusted wholesale dealer of wedding rings. You can even have your designs customized by them.

You may not wear a coordinating pair of wedding bands, which is totally fine. Choose the shape and size correctly. Wedding bands come in a wide range of shapes and sizes. For the groom, distinctive metals and styles might be a factor, and for the lady of the hour, watchful thought should be taken.

This is especially true if you have picked an uncommon design. If in case the groom isn't accustomed to wearing a ring or has never worn a ring in the past, then it may be advisable to have him wear a wax form for fourteen days. This will give him an idea what it feels like to wear a ring.

Bespoke diamond setters, like Diamond Plaza Florida, Florida, will be able to help, manage, and advise you on what metals and styles are the best with regards to your wedding bands. You could likewise consider going by a bespoke wedding band gem dealer if you plan on having a vintage wedding band melted or transforming a family heirloom into something unique for your own wedding. Pick the right metal.

Quite a while back, wedding bands were basically made of gold, but nowadays, diamond wedding rings can be outlined in a wide range of materials. These days, a lot of couples pick wedding bands that match the bride-to-be's engagement ring as it will look flawless in photos. Some of the best options for wedding rings include gold, white gold, rose gold, silver, platinum, palladium, titanium, and zirconium to give some examples.

Costs will depend upon the style and weight of metal you pick, so consider this while talking about your underlying spending plan. Check out Diamond Plaza Florida, Florida if you're in the Fort Lauderdale area to view their wide selection of wedding and engagement bands today.