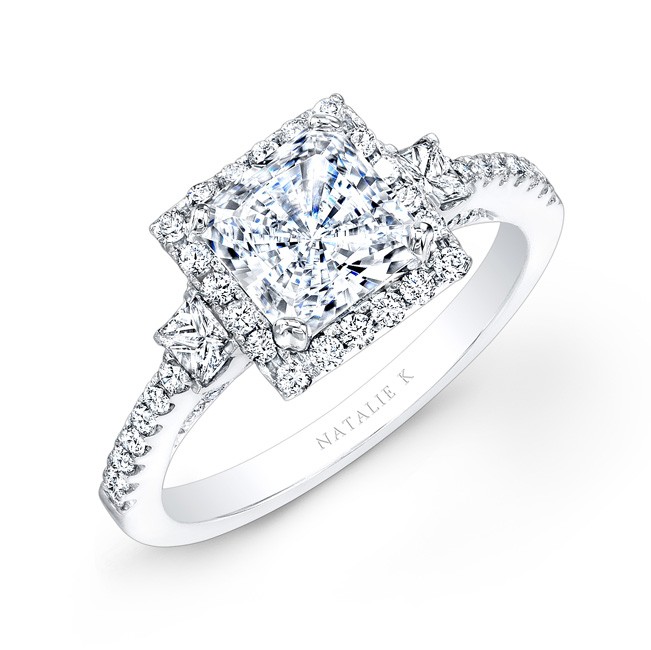 12 Apr

High Quality Cushion Cut Diamond Engagement Ring for The Best Price

Planning the proposal is stressful enough but, the engagement ring is something you have to really pay attention to. Keep reading and we might help you have an idea of what the perfect ring will be for you.

According to Vogue and HELLO! magazine, each diamond shape has a different meaning for each kind of cut women like.
Basically, there are ten shapes for an engagement ring and there are a ton of things you need to consider when buying a ring. You need to know the basics for you to have confidence in buying an engagement ring. The most popular ten cuts are the round brilliant, princess, emerald, marquise, radiant, pear, oval, asher, heart and one of the most popular choices lately, the cushion cut.

The cushion cut in particular is actually one of the very first cuts of a diamond but it is often mistaken for a modern cut because the popularity of this cut took a back seat after the 19th century. It had always been a popular cut and a lot of precious stones were actually cut in this shape because of how popular it was back then. It is even said to have been popular for around 200 years, although it did have a different name back then.

In its early days, it was called the "mine cut." Even if it somehow lost its popularity before, it has gained its popularity back during the last decade and it is said to be even more popular than it was before. The tools during its early days were not as advanced as the diamond cutting tools that we use today which explains why cushion cut diamonds differs from its previous versions and has evolved to the astonishing cut it is today. Each cut has its own kind of brilliance. The different cuts were made to suit the personal style of the one wearing it.

If you're buying an engagement ring for your special someone, you better make sure that you take note of her style because having a diamond ring is an amazing feeling but, it would be so much better if you have the ring that's perfect for your partner. If you want to maximize the worth of your money, you should buy from the direct importers of diamonds.

The Diamond Plaza in Florida is one of them. They sell diamonds at below whole sale prices which could make you think twice about the quality but they have a lot of certifications by leading grading labs such as GIA Laboratories of America. They offer you the best price with superior quality. Not only do they have leading grading lab certification but they also buy directly from De Beers and the International Diamond Syndicate and Holding Co.