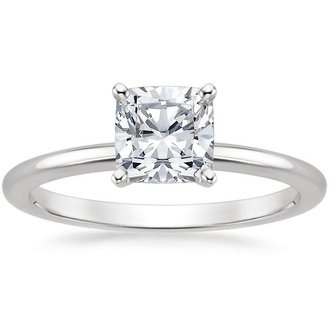 22 Sep

Diamond Engagement Rings Miami

If you have already found "The One", have asked her parents for her hand in marriage, and have planned out the perfect proposal, your next step would be to find an engagement ring. Buying an engagement ring can be quite daunting. It's not the same as shopping for the perfect clothes that you want to wear on a party. It's a very symbolic piece of jewelry that should mean a lot to your woman. It isn't something to be displayed for other women to be jealous of or a status symbol to show that you have enough money to be able to buy this. It's a symbol of your love for your woman and how prepared you are in taking your relationship to the next level and how excited you are to spend the rest of your life with

Here are some steps on how to find the perfect engagement ring:

1. Come up with a budget

Come up with a budget to help jewelers give you options that are within your price range. You can save up to buy an engagement ring but make sure that you wouldn't go into debt just because of an engagement ring purchase. The price of the ring doesn't really matter because after all, the ring is a symbol of love. Don't forget that you can always negotiate the price of an engagement ring.

2.. Find out her ring size

This is one of the most tedious steps before buying an engagement ring. A lot of guys get this wrong all the time. Imagine the embarrassment when proposing and getting the ring size all wrong. A great way to get the right ring size of your girlfriend is by getting a ring that she is not wearing and taking it to a jewelry shop for measurement. You have to be very sneaky about this to keep the element of surprise.

3. Know your girlfriend's taste in jewelry

Pick a ring that satisfies your girlfriend's style. Getting an engagement ring that fits her personal style and preference will even make the engagement ring more valuable and special to her. You can secretly look at her preference by taking her to the mall and secretly checking out other jewelry while looking at the jewelries that she is eyeing on.

4. Pick the engagement ring band

There are a couple of metals to choose from for an engagement ring band. The common ones are silver, white gold, rose gold, yellow gold, and platinum. You can also combine various types of metals. Aside from the aesthetics, each type of metal has its own advantages and disadvantages.

5. Select the diamond

Select the diamond Select the diamond by taking into account the 4Cs: carat weight, cut, clarity, and color. These four factors are the ones that determine the cost and quality of a diamond.

6. Select the shape of the diamond

There are a lot of shapes to choose from and it depends on what your girlfriend likes. The possible shapes are round, pear, princess, heart, oval, and a whole lot more.

7. Choose the setting

The setting that you will choose would also depend on the preference of your girlfriend. The setting refers to how the diamond is placed on the ring. The settings available are pave, tiffany, bezel, channel, eternity band, etc. You can find the perfect diamond engagement rings in Miami. Choose from a variety of choices or customize your own diamond engagement ring that would suit your woman's style and preference perfectly.