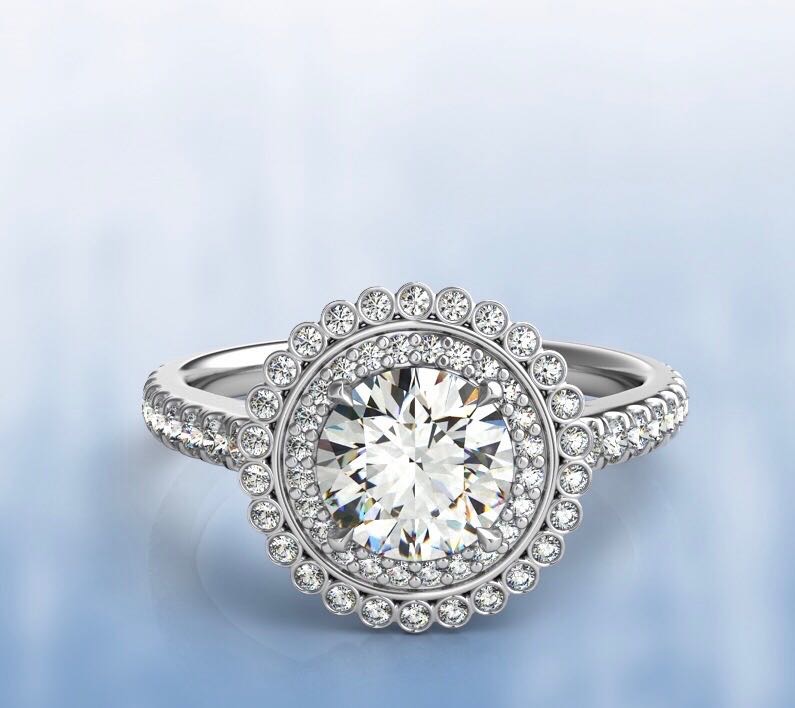 04 Aug

Diamond Engagement Rings Miami

Commemorating the decision to spend the rest of your lives together starts with selecting an engagement ring. An engagement ring is like a picture- it tells you how much thought and care has been put into its selection, how much the person loves you, and how well they know you. Diamond engagement rings are guaranteed to make any woman smile. In Miami, Diamond Plaza Florida offers the best engagement rings in the market. Diamond engagement rings should show the person that they are loved and there's no better way than through rings that make a statement.

Diamond engagement rings can be classified according to the differences in the metal (gold, silver, white gold) that you use and the type of diamond that is present. Not all diamonds are created equal. Some diamonds are unclear, with an unsatisfactory cut. Furthermore, some diamonds are not even real diamonds at all! To make matters worse, there are diamonds created inside laboratories that are not real too. In order to fully satisfy the needs of a customer, diamond engagement rings should be just right. They should meet the needs of the buyer. What is his budget? What does the woman like? Are they willing to spend less or more?

How many carats do they want on the ring? These questions should help anyone identify good sellers in the area. It's not always the case that more carats are better. The cut, build, and craftsmanship of the ring matter as well. It's hard to find diamond engagement rings in Florida that are of superior quality. Oftentimes, the diamonds may be extremely large, but then they are lab-created diamonds.

Sometimes, the diamonds are so small that the buyer doesn't even know that there are diamonds in the first place. The key to finding the best diamond engagement rings in Miami is to know where you're looking. Diamond Plaza Florida offers the best diamond engagement rings in the country. Made from finely-craft metals of your choice, the rings are adorned with nicely-cut clear diamonds.

These rings are a sight to see, for sure, and it is remarkable how many people are looking for the sort of craftsmanship that Diamond Plaza Florida offers. Diamond engagement rings are needed for couples who are celebrating their desire to spend the rest of their lives together. Indeed, the engagement ring is often flashier and larger than the wedding ring! However, this is for good reason: the engagement ring signifies that a woman is ready to settle down.

At this stage, she is still single, but is taking a huge leap by saying "yes" to the man she loves. In contrast to this, a wedding ring is more subtle, partially because it already came after the engagement ring. In other words, the woman already said "yes" during the engagement, and her "I do" during the wedding is just a reinstatement. Diamond engagement rings are precious and memorable.

In Miami, finding a good place to buy diamond engagement rings should not be hard. Diamond Plaza Florida makes some of the best rings around the country. Their rings are memorable, beautiful, and wonderfully made. Thus, they are the best sources for diamond engagement rings in Florida. Before you ask her to be your forever, consider looking for an engagement ring that will show her your love. Diamond engagement rings are the surest way to a woman's heart. They are built to last a lifetime and can become one of the most beautiful testaments to the love that you two have shared. These rings are found in Miami, Florida..