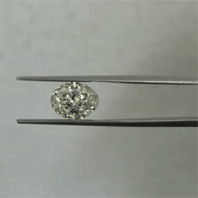 13 Oct

WE BUY DIAMONDS

Alhough diamonds cost a lot because of their scarcity in nature, they are not a good investment. Their values do not get upraised when one tries to sell them. Diamonds undergo different processes and different companies handle these processes therefore causing high markups in the retail price of diamonds. When an individual decided to sell his/her diamonds, he/she can only sell those diamonds at the wholesale price of the diamond which means a financial loss for him/her. The price even depends on the quality of the diamond once the appraiser checks it for possibles flaws.

Buying diamonds

Some direct importers and manufacturers of diamonds not only sell diamonds but buy diamonds as well. They buy jewelries and diamonds in all shapes, sizes, colors, quantities, and qualities. They buy large diamonds whether they are certified or not certified, chipped and broken diamonds, cut diamonds, antique jewelry, branded jewelry, old diamonds, and a whole lot more. They do this with the hopes of being able to sell them and make them part of their large selection of custom diamonds and jewels.

For diamond selling companies, it's not very common to buy diamonds since diamonds are bought at their wholesale price. When buying diamonds, the companies usually have to pay less. No matter how much individuals pay for diamonds, they never get to sell the diamonds at the retail price that they bought the diamonds for and they often suffer enormous losses. When appraisers examine diamonds, they usually find slight flaws which also causes a drop in the buying price of diamonds.

Find a trusted company when trying to sell your diamonds

When buying a diamond ring or any jewelry, it is important to find a trusted company where you can buy them. It is equally important to find a trusted company when trying to sell your diamonds or jewelries. Aside from offering the best deals for diamonds, engagement rings, and other jewelries, Diamond Plaza Florida also buys diamonds. As direct importers and manufacturers of diamonds, they buy diamonds. Diamond Plaza Florida imports its diamonds directly from South Africa, Israel, Dubia, Belgium, Russia, and India. They purchase their diamond inventories from De Beers and the international diamond syndicate and holding co. They are the direct importers of diamonds in the USA.

Diamond Plaza Florida customizes different types of jewelries and sells these custom jewels to custom jewelers found within Fort Lauderdale FL or nearby cities. They offer a wide range of jewelry selections and pieces that include rings, necklaces, bracelets, pendants, earrings, and even watches. They have already been in the business of importing diamonds and customizing diamonds and jewelries for over 20 years. The pieces of diamonds that they buy are included in their selection of custom diamonds and jewelries that they try to sell to their customers.