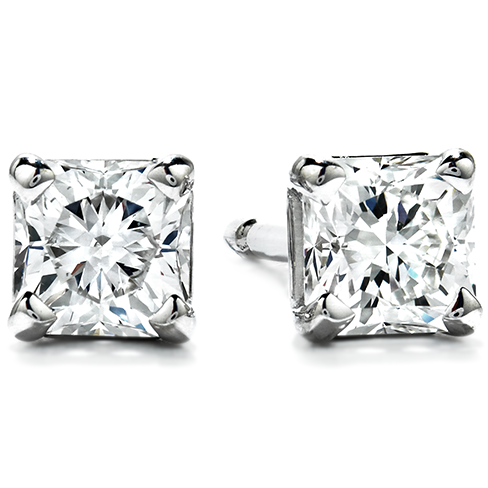 19 Nov

Custom diamond earrings

Diamond shape is the straightforward appearance of the diamond, while the diamond cut refers to the dimension, symmetry, facets, and reflective qualities of the diamond. If you are seeking for the right shape and cut of a diamond for your custom diamond earrings, familiarize yourself first with the different cuts and shapes. After all, the overall personality of the jewelry depends highly on the shape and cut of the diamond.

What cut to choose?

Cushion Cut, Heart Shape and Oval Cut are cuts that are specific to shape. If you wish to specify the appearance of the diamond according to the diamond cut, these are: round brilliant, princess cut, oval cut, cushion cut, emerald cut, Asscher cut, pear shape, heart shape, marquise, and radiant cut.

The most popular cuts for every type of jewelry are the round brilliant cut and the princess cut. Round brilliants are easiest to work with. The cut also allows maximum reflection of light, as it reflects the brilliance of the diamond. The princess cut is second most popular for it accentuates the fire and brilliance of the diamond. These cuts are easiest to arrange in diamond earrings or to create diamond studs.

Other cuts are rare, while some are more popular for rings or bracelets. It all comes down to the quality of the diamond as well as the design of the jewelry such as ear studs. If you wish to know more about diamonds or to discuss how you want your custom diamond earrings to be (in terms of design, size, color, and clarity of diamonds, etc.), contact us at Diamond Plaza Florida to talk to our jewelry consultant.

Why customize diamond earrings?

Loose diamonds allows people to be creative when it comes to their jewelry. With loose diamonds, your dream custom diamond earrings are just within reach. They give the user the freedom to imagine and create their dream jewelry. The jewelry becomes more personal and may become something that will be passed down from generation to generation.

Diamond Plaza Florida sells top-notch loose diamonds. We extract them from the earth with care and treat and cut the diamonds with utmost precision. We invest in modern, advanced equipment to ensure we continue to deliver high-grade loose diamonds. Also the carers of our diamonds are only professional gem experts, and we provide them regular trainings for us to be able to maintain the outstanding quality of our diamonds. Feel free to contact us to discuss with us your preferences or if you have any queries.