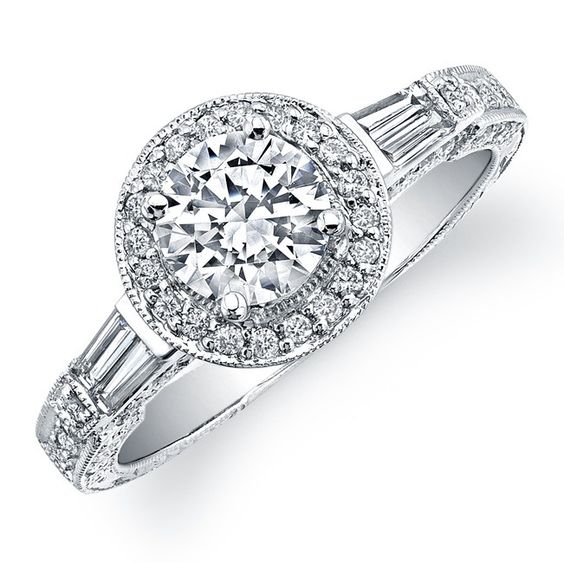 23 May

Choose your PERFECT engagement ring

Your special someone has just popped the question and you said yes. Your new fiance gave you this wonderful promise ring and asked you to come with him to choose your engagement ring.

And although you appreciate that you get to choose the perfect engagement ring, he's not the only one in the dark about the intricacies of shopping for one. Equip yourself with the basic rules of choosing an engagement ring and make it a memorable experience both for you and your fiance. Here are 6 things to remember :

Set a budget. You don't have have to pay an arm and a leg for your engagement ring, especially you have other wedding expenses to shell out for. Prepare a price range to give your jeweler and they will help you choose a ring that suits your budget without sacrificing elegance, especially if you're talking about diamonds.

Consider your taste and lifetyle. If you are to wear your engagement ring for the rest of your married life, your daily activities should certainly be kept in mind. If you have an active lifestyle, you might want to consider a bezel set ring where the stone is encased in the band. So there's a low chance that you lose that precious rock. But if you live the life of Paris Hilton, a sparkling round or princess cut should do the trick.

Choose the band. Though platinum is the most commonly used because of its durability, after some time it loses its luster. Other favorites are silver and gold which comes in yellow, rose and white. You can even get creative and mix the metals.

Choose the stone. While diamond is known to be a girl's best friend, there are other stones just as beautiful and worth a spot on that engagement finger of yours. There's sapphire blue, green emerald and ruby red to name a few. You can also go for colored diamonds like pink or yellow. I

f you're opting for diamonds, know more about the 4Cs : clarity, carat, cut, and color. If you're on a budget, knowing these details can go a long way to finding an affordable but dreamy engagement ring.

Go for trusted jewelers. Your engagement ring, however modest the budget may be, is still an investment. And you should only get investments from trustworthy sources. And if you happen to live in the area of Florida, set an appointment with Diamond Plaza Florida. They are custom jewelers with vast experience and a wide range of inventory to choose from. Plus they don't have any middle man, so rest assure that theirs is the price to beat. Now that you have a bit of information about choosing your engagement ring, go on and shop hand in hand with your fiance.